Dialogue In The Dark and Bowtie co-create a new parent-child discovery dark experience program. The program is designed by Dialogue in the Dark's visually impaired team. We create a series of sensory games for pre- school kids which requires them to tackle challenges with parents together under darkness. 
Dialogue in the Dark has designed a unique program for kids to experience low vision and learn the importance of protecting their eyes. The program can multiply the learning efficiency through multisensory learning, it develops kids' empathy through experiencing dark as well.
Professional eyecare information in the program is powered by Bowtie. You may acquire eyecare tips easily when you enjoy the experience.
Despite my kid has been wearing a pair of glasses, he still doesn't care about the harm of being short-sighted. After the sharing in the experience, he deeply understand the severity of being short-sighted now. 
Bowtie Life Insurance, the very first Virtual Insurer licensed by Hong Kong's Insurance Authority in Dec 2018.
We are a technology driven insurer and our chosen focus is on healthcare and wellness. Our mission is to enable customers to preventatively maintain their health and improve how they access healthcare when they are unwell.
Among all these, the creation of BowtieVision, a visionary preventative eyecare health membership is to encourage the creation of an annual comprehensive eye exam in people's health journey and innovate how people grant access to high-quality eyecare.
With Bowtie, you have a trusted partner toward early detection and treatment to keep your vision healthy for a lifetime.
Bowtie has joined hands with the Dialogue In The Dark (HK) Foundation to launch a new parent-child discovery experience program. The experience aims to bring new perspectives of social inclusion, diversity and equality to the general public, and innovate how people access preventative eye care. The partnership is an extension of our healthcare strategy, BowtieVision, a health and wellness membership where we partner with top leading vision care providers, such as OPTICAL 88 and Zeiss Vision Care and innovate how people access comprehensive eye exams and vision care solutions.
SCAN – Learn more about your kids myopia progression risks. (FREE online assessment)
Upon completion of the program, the participant will be rewarded with souvenirs from Bowtie.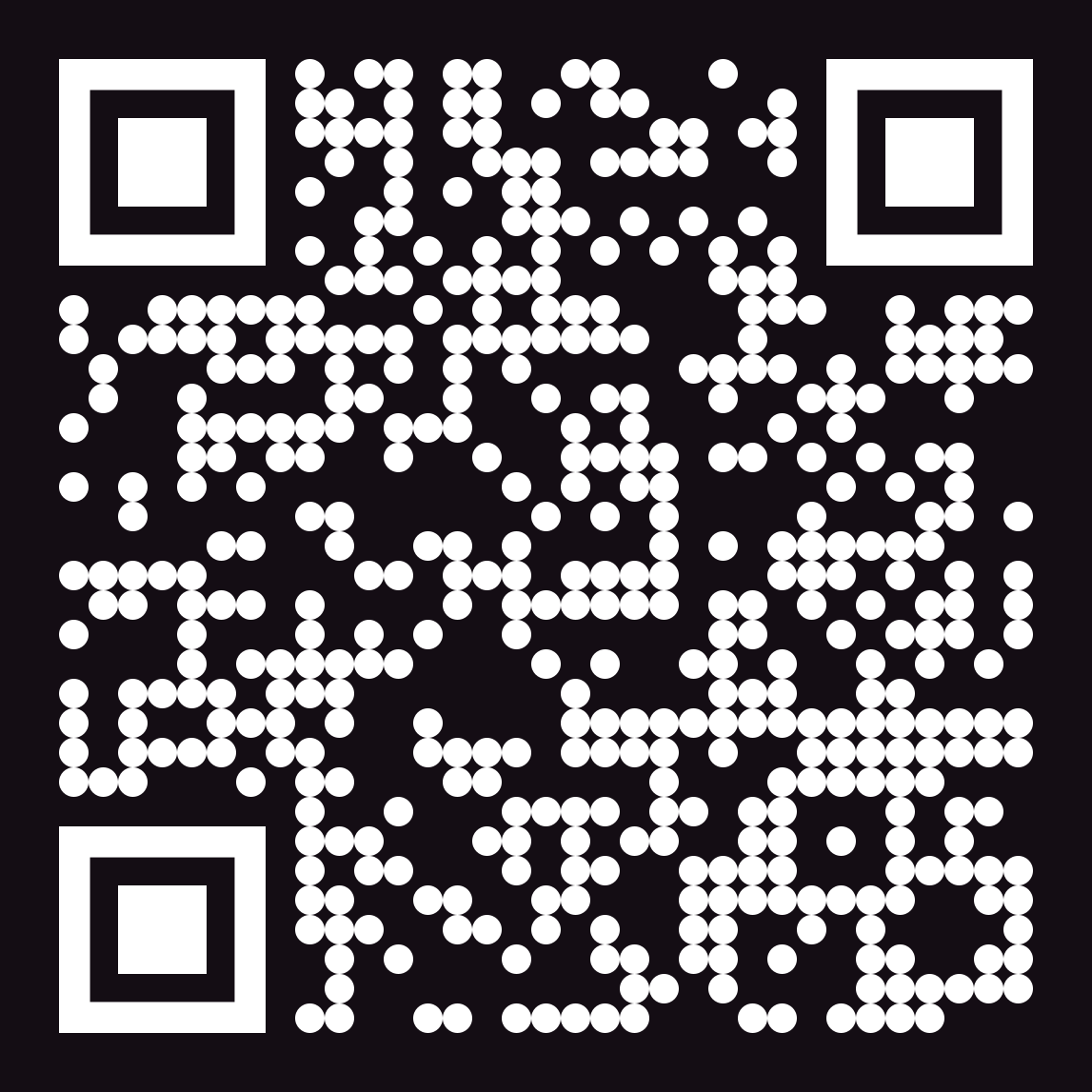 SUITABLE FOR
4 years old or above
Ticket Price (Individual / Group)
300 / pair (Each pair must consist of one adult aged 18 or above and one child aged 4-6) 
Purchase Requirement
Due to the program design, participants must consist of parents and child. The suggested age of child is 4 to 6 years old. Each child must be accompanied by an adult aged 18 or above.

The experience will be cancelled if the enrollment is less than 6 pairs (12 people) before 3 days of experience. The refund procedure will be finished within two weeks after the experience.

 

This program includes a part of dark experience, the following participants are NOT allowed to join the experience due to safety concerns: pregnancy, with heart disease or related diseases, with Claustrophobia, severe mental illness / mental retardation / autism or feeling uncomfortable, taking medicine or alcoholic drinks before experience.
Notes to All Types of Participants
Highly recommend to reserve tickets in advance as capacity is limited.
Experience is conducted in Cantonese. Please Contact us for English or Mandarin arrangements.

For any special assistance like a wheelchair, please study the Special Needs Visit Arrangements or contact us.

The following participants are NOT allowed to join the experience due to safety concerns:

Pregnancy 
With heart disease or related diseases
With Claustrophobia
Severe mental illness / mental retardation / autism
Feeling uncomfortable, taking medicine or alcoholic drinks before tour

Persons paying concessionary rate may be requested by us to produce a valid document for verification of eligibility. E.g. HKID, Student Card, Registration Card for People with Disabilities etc.
All visitors are encouraged to arrive 15 minutes prior to the experience time.
Late-comers will not be admitted once the experience starts.
Free secure lockers will be provided to keep your personal belongings.
Photography or recording is prohibited during the experience.
All light-emitting or illuminated Devices or Apparel is prohibited (for Dark experience only).
Tickets sold are non-exchangeable, non-refundable after the transaction is completed and void if expired.
 Please refer to Exhibition Terms and Conditions for more details.
* Purchasing tickets of any experience is not applicable to tax deduction.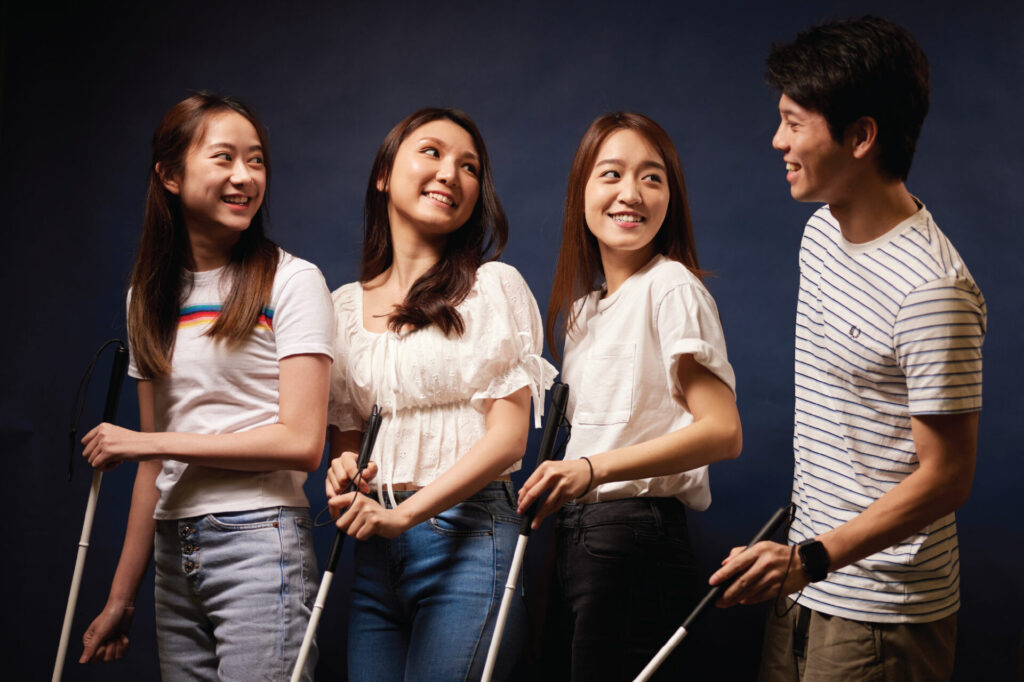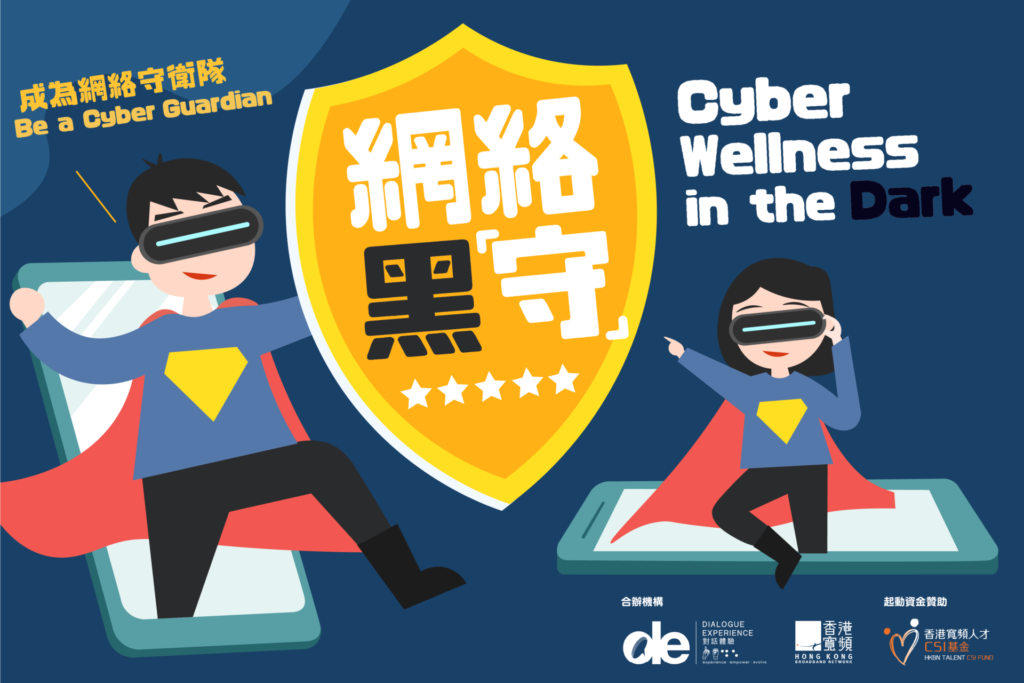 Cyber Wellness in the Dark