Be a Cyber Guardian!
The internet world = the darkness? Roaming on the Internet, we won't have comprehensive information and don't know others' identities, just like the Dark Experience in Dialogue in the Dark! Cyber Wellness in the Dark is Hong Kong's first Cyber Wellness Education in the Dark. Students will learn cyber wellness knowledge through interactive games and sharing sessions. Are you ready to accept the cyber challenges?
Learning Focus: 
Password Setting and Management

 

Information Identification

 

Personal Information Protection

 

Cyber Empathy

 

Meet the Visually Impaired

 
Target: 7 years old or above 
Time: 90 mins (60 mins experience + 30 mins sharing) 
Language: Cantonese 
No. of Participants of each tour: 8 
「APP」
Accuracy — Identify true and false information on the Internet
Remind children to stay alert and identify the sources when receiving information online. Always good to compare different sources for accuracy
Make use of web filtering tools to reduce risk of receiving misinformation
Make good use of parent control function provided by broadband operator to avoid malicious websites
Information shared on social media groups may not be accurate; always remember fact checking
Password — Create secure passwords
Teach children on password creating guideline (have sentence with at least 12 words as password, which contains uppercase and lowercase letters, digits and special characters)
Change password of home router regularly
Set up a memorable and strong password. Do not base password on any items such as the names of relatives and friends, birthday, pet names or family member, etc. to avoid being hacked easily
Privacy — Be cautious when sharing personal data
Think twice before sharing personal information such as ID no., mobile no., address, credit card no., etc. to avoid being illegal used
Remind children to clear browser history and cookies regularly to prevent personal information leak
Be cautious when connecting to public network. Only connect to trustable networks
Read through the privacy policy carefully when downloading apps and games
SUITABLE FOR
7 years old or above
*Participants aged below 9 must accompanied by an adult.
Ticket Price (Individual / Group)
Notes to All Types of Participants
Highly recommend to reserve tickets in advance as capacity is limited.
Experience is conducted in Cantonese. Please Contact us for English or Mandarin arrangements.

For any special assistance like a wheelchair, please study the Special Needs Visit Arrangements or contact us.

The following participants are NOT allowed to join the experience due to safety concerns:

Pregnancy 
With heart disease or related diseases
With Claustrophobia
Severe mental illness / mental retardation / autism
Feeling uncomfortable, taking medicine or alcoholic drinks before tour

Persons paying concessionary rate may be requested by us to produce a valid document for verification of eligibility. E.g. HKID, Student Card, Registration Card for People with Disabilities etc.
All visitors are encouraged to arrive 15 minutes prior to the experience time.
Late-comers will not be admitted once the experience starts.
Free secure lockers will be provided to keep your personal belongings.
Photography or recording is prohibited during the experience.
All light-emitting or illuminated Devices or Apparel is prohibited (for Dark experience only).
Tickets sold are non-exchangeable, non-refundable after the transaction is completed and void if expired.
 Please refer to Exhibition Terms and Conditions for more details.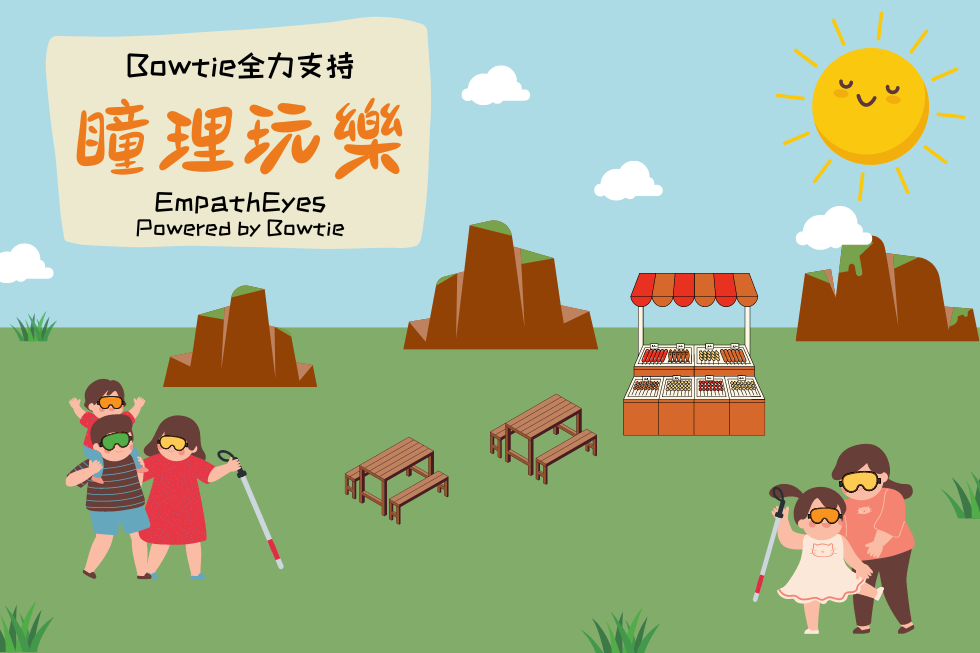 EmpathEyes Powered by Bowtie