Initiated and funded by The Hong Kong Jockey Club Charities Trust, the JC InnoPower: Fellowship for Teachers and Social Workers aims to build the innovative capacity of teachers and social workers in Hong Kong. The programme encourages them to innovate in response to educational and social challenges, thereby contributing to the long-term development of these sectors.
A social worker from Dialogue In The Dark (HK) Foundation is elected as "JC InnoPower social worker fellow"of this programme and is supported to launch an innovative project "JC InnoPower: VI Get Set Go", encouraging VI to exercise. Due to their vision condition, VI faces different inconveniences and dangers during exercise. This limits their options and motivation for sports. The project aims to assist VI's needs, connect VI and volunteers interested in sports, and develop a VI friendly sports society with local blind sports organizations. We will set up a Facebook group "Inclusive Sports Platform", allowing VI and volunteers to do sports together!
Project Date:
31 May 2022 to 31 May 2023
Project Target:
1. 50 VI aged 18 or above that are interested in sports
2. 100 volunteers willing to assist VI
Project Objectives:
1. Encourage VI to exercise
2. Connect the visually impaired ("VI") and volunteers interested in sports
3. Develop a VI friendly sports society with local blind sports organizations
"Inclusive Sports Platform"
The private Facebook group will be managed by us and their identity will be verified before entering the group. This platform will operate in 3 stages. In stage 1, we will organize group activities, allowing VI participants and volunteers to get to know each other. While in stages 2 and 3, VI participants and volunteers can meet in groups and invite each other out individually.
Volunteer Training
Volunteer training is provided to let volunteers understand VI's needs, and methods to assist VI during exercise.
Research and Investigation
Research on inclusive sports for VI will be conducted so as to explore the effective solutions for VI to enjoy sports.
 Application Method
Please send the following information to Mr. Henry Tang through Email/WhatsApp:
State Application Project:

Chinese Full Name

Contact No.

Vision Condition

Email Address or Telephone Number of Personal Facebook Account
WhatsApp: 9020 1898
Email: henry.tang@dialogue-experience.org.hk
Dialogue with Differences
Aim at developing different career paths for PoDs with respectful employment opportunities through diversified trainings.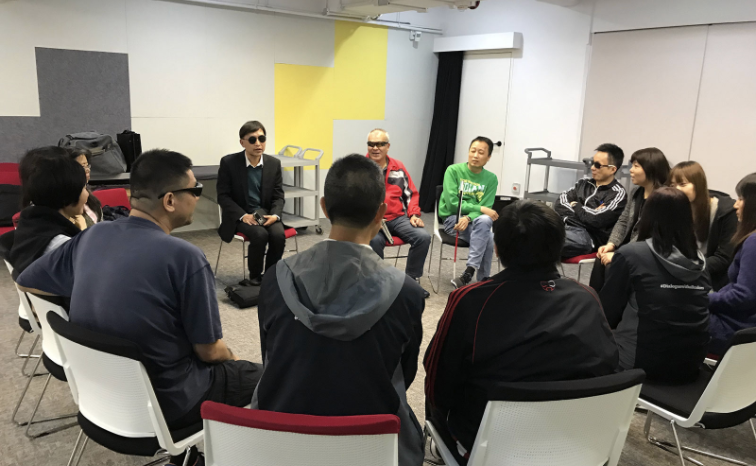 Dialogue Experience Training
The DEP Training program covers both practical skills and ability enhancement skills for qualified visually impaired and hearing impaired PoDs in preparation for direct employment opportunity at DEP, such as facilitators and trainers of Dark tour/workshops and Silence workshops.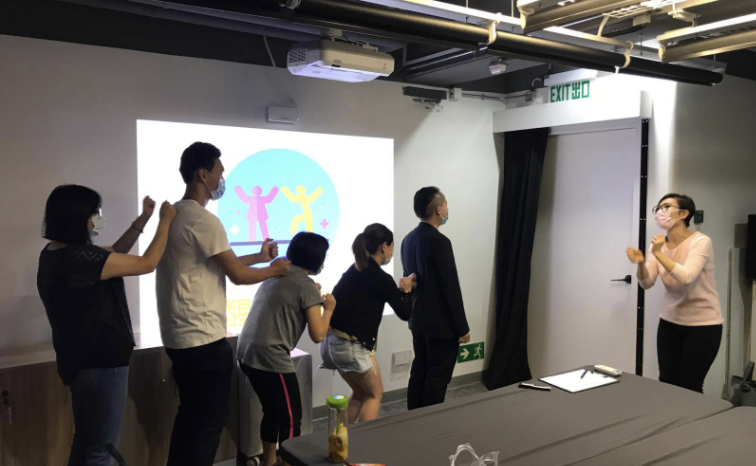 Specific Industry Segment Training
To nurture a talent pool for different kinds of industry segments, the Dialogue Academy collaborates with other partners to provide specific training for PoDs to add value to the real needs of companies in a competitive way.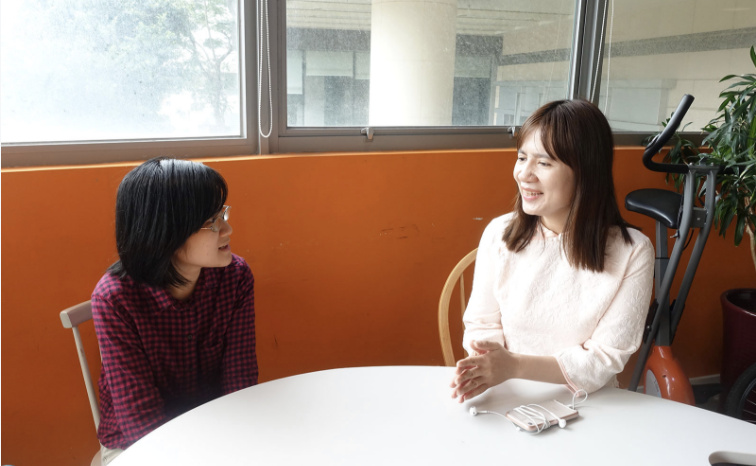 Inclusive Job Coach Training
The Dialogue Academy aims to create a pool of professional qualified Inclusive Job Coaches to support organizations which have needs to handle and to assist PoD employees, so as to foster inclusive workplace by nurturing PoD sustainable employment.
Dialogue Online
Dialogue Online is key go-to platform which promotes inclusive employment targeting employers, job seekers and interested professionals, by implementing professional content development, online interviews, human library session, KOL sharing, inclusive tips, online training courses, TED talks and more.
DE Online Youtube Channel