We believe that PoDs* can be a valuable social capital contributing their talents to nurture an inclusive society with empathy and coherence. Funded by The Hong Kong Jockey Club Charities Trust, the Dialogue in the Dark Jockey Club Dialogue Academy consists of three main components:
Dialogue with Family aims at enhancing family harmony and coherence through a series of impactful experiential programs to targeted beneficiaries.
Dialogue with Differences aims at developing different career paths for PoDs with respectful employment opportunities.
Dialogue Online aims at creating an online and live broadcasting platform to engage PoDs and potential employers.
Dialogue with Family
Dialogue with Family is a program aiming to foster well-functioning families in Hong Kong by providing dark experiential learning workshops for them to enhance two fundamental pillars – empathy and communication.
Our 2-hour dark experience consists of:
1-hour dark experience for 16 participants in 2 sub-groups of 8 people
15-minute topical teaching on empathy
45-minute reflection and facilitation of learning outcomes to tie with different family
dynamics
GROUP APPLICATION
Dialogue with Differences
Aim at developing different career paths for PoDs with respectful employment opportunities through diversified trainings.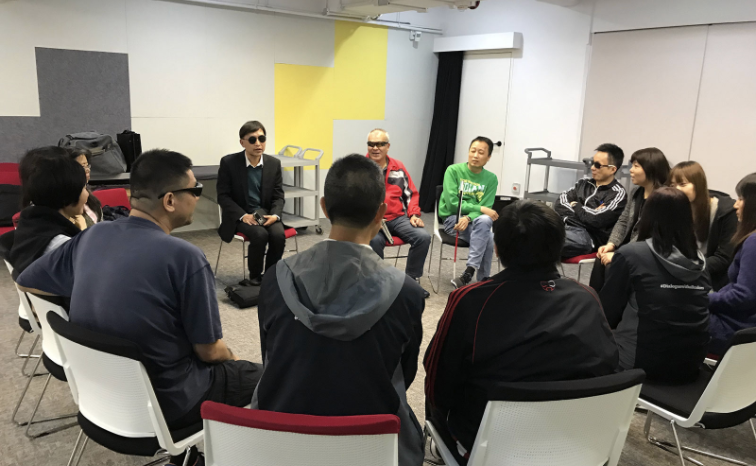 Dialogue Experience Training
The DEP Training program covers both practical skills and ability enhancement skills for qualified visually impaired and hearing impaired PoDs in preparation for direct employment opportunity at DEP, such as facilitators and trainers of Dark tour/workshops and Silence workshops.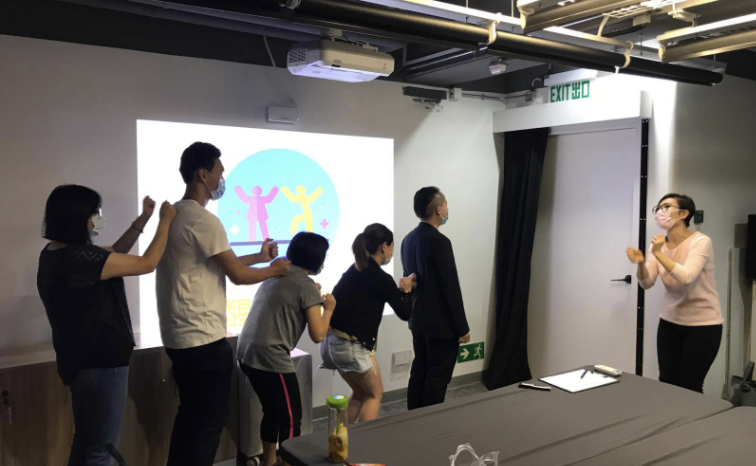 Specific Industry Segment Training
To nurture a talent pool for different kinds of industry segments, the Dialogue Academy collaborates with other partners to provide specific training for PoDs to add value to the real needs of companies in a competitive way.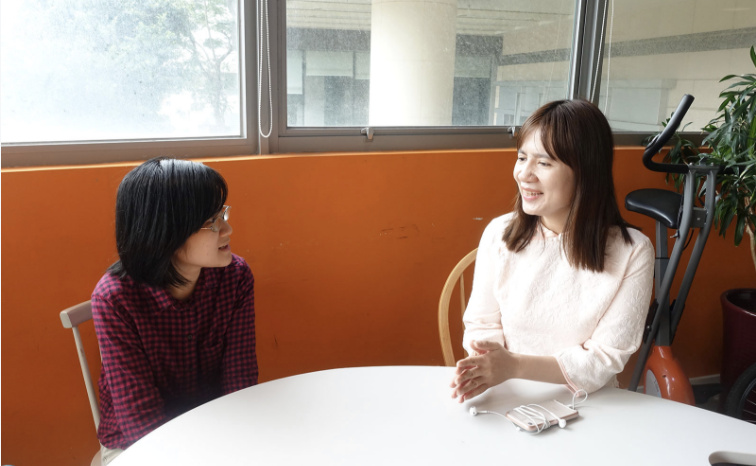 Inclusive Job Coach Training
The Dialogue Academy aims to create a pool of professional qualified Inclusive Job Coaches to support organizations which have needs to handle and to assist PoD employees, so as to foster inclusive workplace by nurturing PoD sustainable employment.
Dialogue Online
Dialogue Online is key go-to platform which promotes inclusive employment targeting employers, job seekers and interested professionals, by implementing professional content development, online interviews, human library session, KOL sharing, inclusive tips, online training courses, TED talks and more.
DE Online Youtube Channel