Super Combo Offer Dark X Silence
Just purchase only ONE ticket to enjoy THREE experiences
💨45-minute Family in the Dark
Provide a fun new way of parent-child interactions and communications in the Dark.

 
💨30-minute Silence Experience
Challenge you and your kids to complete craftwork together.

 
💨 45-minute Silence Market


Hong Kong's first Silence Market x Figurecross 

 
Come and Join Us Now!  
*Each adult ticket includes 10 pieces of Tokens and each concessionary ticket includes 5 pieces of Tokens (1 Token = HK$10) to be used for shopping in Silence Market.
*On 19 Jun, father  will get a free  mobile Anti-bacterial and anti-viral coating  service sponsored by Nanofactor (Limited Offer). 
SUITABLE FOR
Family with child (aged 5 or above)
*The duration includes pre-experience introduction
Ticket Price (Individual / Group)
Concession Apply To:
Child aged 5 – 17
65 or above Elderly
People with Disabilities /Caretaker
Complete all transactions with Token(s) during the experience.
Redeem your Token(s) before the experience.
Redeemed Token(s) are not exchangeable and refundable.
Return unused Token(s) after the experience.
Dialogue In The Dark (HK) Foundation Limited is not liable for any loss and damage of token(s).
Dialogue In The Dark (HK) Foundation Limited is not the supplier of the products selling in Market in the Darks and makes no representation or guarantee as to the quality of the products purchased and accepts no liability for any matters arising from or in relation to the same.
Notes to All Types of Participants
Highly recommend to reserve tickets in advance as capacity is limited.
Experience is conducted in Cantonese. Please Contact us for English or Mandarin arrangements.
Caretakers of persons with disabilities are also eligible for concessionary rate on a ratio at 1:1
For any special assistance like a wheelchair, please study the Special Needs Visit Arrangements or contact us.
The following participants are NOT allowed to join the experience due to safety concerns:

Pregnancy
With heart disease or related diseases
With Claustrophobia
Severe mental illness / mental retardation / autism
Feeling uncomfortable, taking medicine or alcoholic drinks before tour

Persons paying concessionary rate may be requested by us to produce a valid document for verification of eligibility. E.g. HKID, Student Card, Registration Card for People with Disabilities etc.
All visitors are encouraged to arrive 15 minutes prior to the experience time.
Late-comers will not be admitted once the experience starts.
Free secure lockers will be provided to keep your personal belongings.
Photography or recording is prohibited during the experience.
All light-emitting or illuminated Devices or Apparel is prohibited (for Dark experience only).
Tickets sold are non-exchangeable, non-refundable after the transaction is completed and void if expired.
Please refer to Exhibition Terms and Conditions for more details.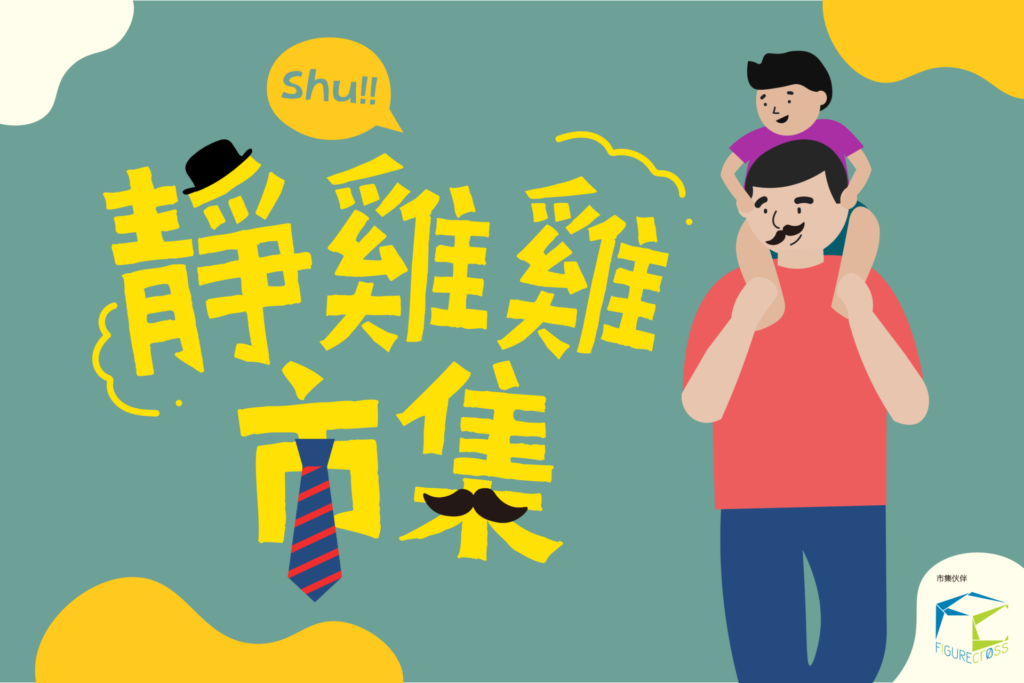 Silence Market (Father's Day Exclusive)