Our first Market in the Dark successfully launched  last month, another Hong Kong's first Silence Market x Figurecross is coming on Father's Day.  
 🤫Shh, no point of talking as no one can hear from you.  
 No worry! Before the market, you and your friends or families will watch a video to learn sign language. Redefine your communication by using other senses and enjoy a brand new shopping experience with us. Our deaf trainers will be here to have fun with you all! 
Date: 19 – 20 Jun
Opening Hours: 13:00 – 20:00 
Come and Join Now!
*Each ticket includes15 pieces of Tokens (1 Token = HK$10)  
SUITABLE FOR
5 years old or above
* Children aged 5 – 7 years old must be accompanied by an adult
Ticket Price (Individual / Group)
Complete all transactions with Token(s) during the experience.
Each ticket includes 15 pieces of Tokens (1 Token = HK$10).
Each ticket is only for one-time entry during Silence Market opening hours.
Redeem your Token(s) before the experience.
Redeemed Token(s) are not exchangeable and refundable.
Return unused Token(s) after the experience.
Dialogue In The Dark (HK) Foundation Limited is not liable for any loss and damage of token(s).
Dialogue In The Dark (HK) Foundation Limited is not the supplier of the products selling in Market in the Darks and makes no representation or guarantee as to the quality of the products purchased and accepts no liability for any matters arising from or in relation to the same.
Notes to All Types of Participants
Highly recommend to reserve tickets in advance as capacity is limited.
Experience is conducted in Cantonese. Please Contact us for English or Mandarin arrangements.
For any special assistance like a wheelchair, please study the Special Needs Visit Arrangements or contact us.
The following participants are NOT allowed to join the experience due to safety concerns:
Pregnancy 
With heart disease or related diseases
With Claustrophobia
Severe mental illness / mental retardation / autism
Feeling uncomfortable, taking medicine or alcoholic drinks before tour
5. Photography or recording is prohibited during the experience.
6. Tickets sold are non-exchangeable, non-refundable after the transaction is completed and void if expired.
7.  Please refer to Exhibition Terms and Conditions for more details.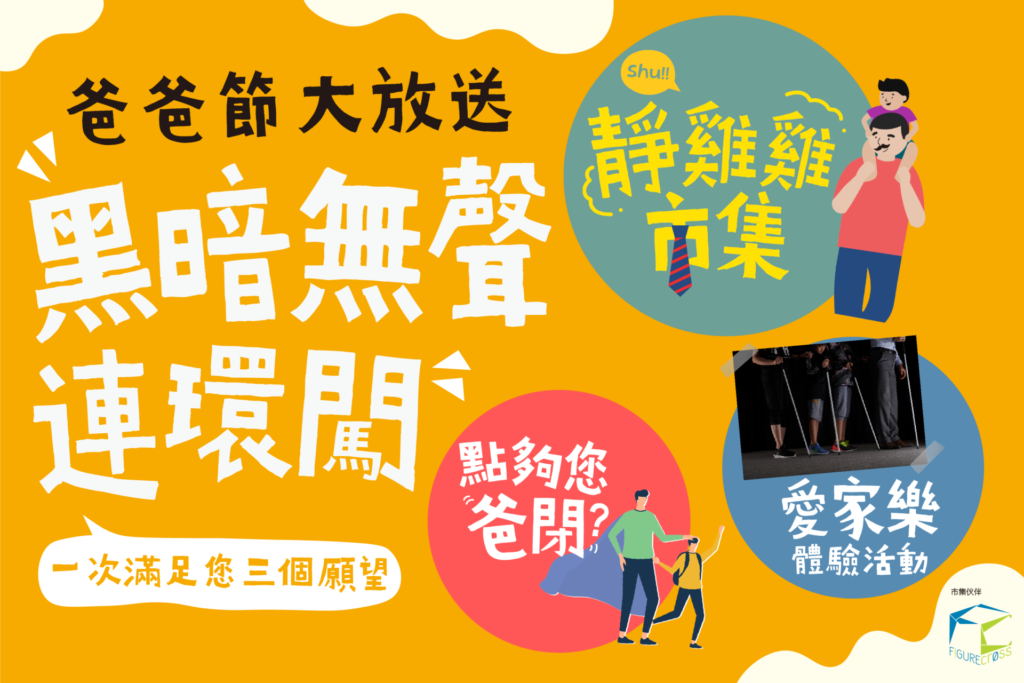 Super Combo Offer Dark X Silence (Father's Day Exclusive)