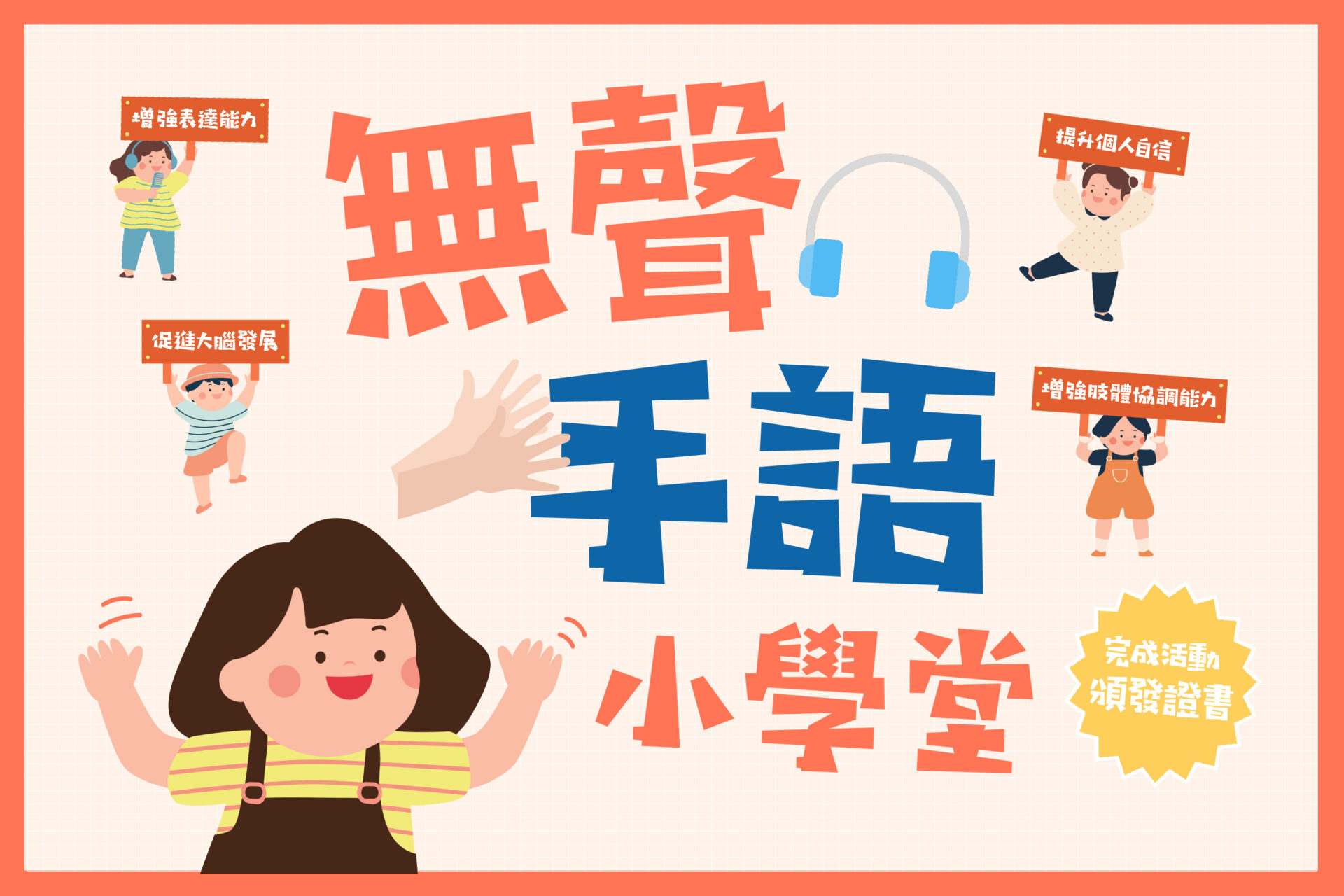 Sign Language Lesson

 
(Summer)
Redefine your learning by using senses other than listening and inspires creativity. Our lessons include basic sign language, sign language music learning and interactive games. All lessons are carefully designed by our professional Silence Team.  
Enhance Brain Power

 

Improve Body Coordination

 

Increase Self Confidence

 

Enhance Communication Skill

 
Date: 2, 4, 6, 7* August (first class) or 16, 18, 20, 21* August(second class) 
*Certificate presentation  will be held (Parents are welcome to join). 

No. of lessons: 4 in total (1.5-hour lesson) 
Time: 10:00 – 11:30 
Language: Cantonese / English 
SUITABLE FOR
6 – 12 years old 
Ticket Price (Individual / Group)
Purchase Requirement
The due date of the course enrollment and fee payment will be 4 days before an activity commences 
We will not provide any refund and reschedule service except for the above special case. Absences will be considered as forgoing the course and refund will not be provided
Notes to All Types of Participants
For any special assistance like a wheelchair, please study the Special Needs Visit Arrangements or contact us.
The following participants are NOT allowed to join the experience due to safety concerns:

Severe mental illness / mental retardation / autism
Feeling uncomfortable, taking medicine or alcoholic drinks before tour

All visitors are encouraged to arrive 15 minutes prior to the experience time.
Late-comers will not be admitted once the experience starts.
Photography or recording is prohibited during the experience.
Tickets sold are non-exchangeable, non-refundable after the transaction is completed and void if expired.
 Please refer to Exhibition Terms and Conditions for more details.