Planning to have fun with your daddy on this Father's Day? A series of experience is prepared for you!
One Ticket, Two Experience. In "Love you ba", your daddy and you will have an adventure in complete darkness. You shall "watch" each other's backs! You will be served with a feast without a beam of light. Without seeing the attractive appearance of delicacy, the original flavors of food will blow your mind.
Are you ready to embark on a 3-hour astonishing adventure? Your heart is going to be touched, connected and enlightened with an unforgettable journey!
SUITABLE FOR
9 years old or above
Ticket Price (Individual / Group)
Child Tickets Apply To:
Child aged 9 to 13 years old
Schedule
Date: 18 June to 19 June 2022
Time: 12:00nn to 3:00pm
Application deadline: 15 June 2022
Notes to

Love you ba

 

Participants
Love you ba includes introduction, Family in the Dark, Lunch in the Dark and sharing session. 

 

Number of tickets purchased must be even number.

 

Participants must be 9 years old or above.

 

Children tickets are only applicable to participants aged 9 to 13.

 

Due to special arrangement of the experience, ratio of parents to children must be 1:1.

 

Same group of participants will be arranged to have dinner at the same table. No more than four persons seated together at one table. 

 

If there is any request about language (e.g. Cantonese, English, or Mandarin) and dietary restrictions (e.g. Food allergy, Vegetarian, Religious etc.), please inform our customer service during the confirmation call. 
Notes to All Types of Participants
Highly recommend to reserve tickets in advance as capacity is limited.
Experience is conducted in Cantonese. Please Contact us for English or Mandarin arrangements.

For any special assistance like a wheelchair, please study the Special Needs Visit Arrangements or contact us.

The following participants are NOT allowed to join the experience due to safety concerns:

Pregnancy 
With heart disease or related diseases
With Claustrophobia
Severe mental illness / mental retardation / autism
Feeling uncomfortable, taking medicine or alcoholic drinks before tour

Persons paying concessionary rate may be requested by us to produce a valid document for verification of eligibility. E.g. HKID, Student Card, Registration Card for People with Disabilities etc.
All visitors are encouraged to arrive 15 minutes prior to the experience time.
Late-comers will not be admitted once the experience starts.
Free secure lockers will be provided to keep your personal belongings.
Photography or recording is prohibited during the experience.
All light-emitting or illuminated Devices or Apparel is prohibited (for Dark experience only).
Tickets sold are non-exchangeable, non-refundable after the transaction is completed and void if expired.
 Please refer to Exhibition Terms and Conditions for more details.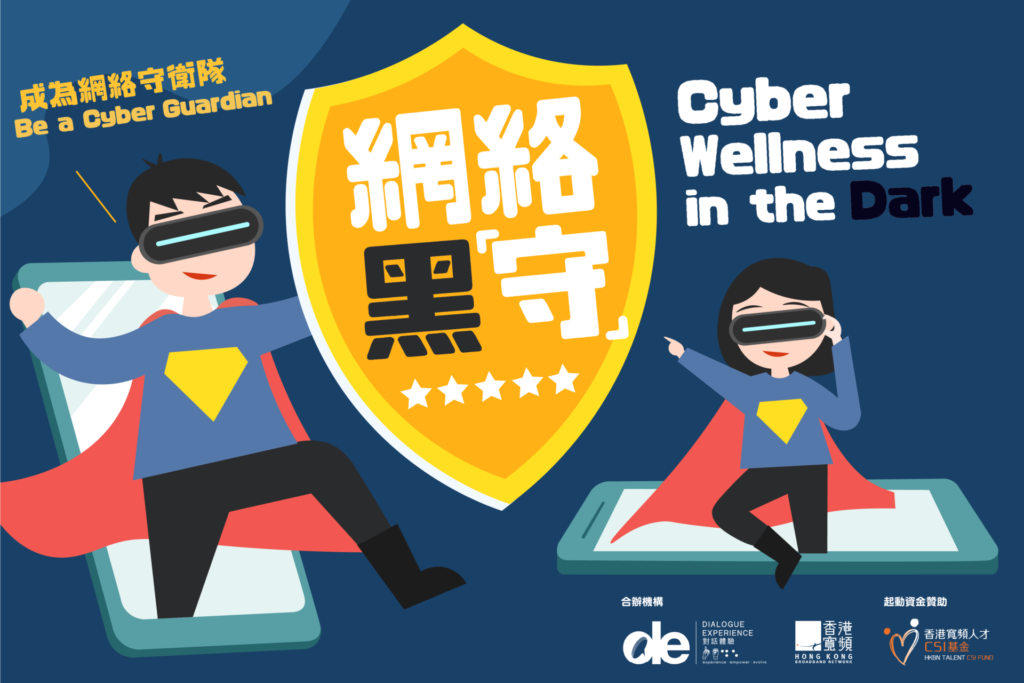 Cyber Wellness in the Dark